Home

/

Scantech Handheld KSCAN20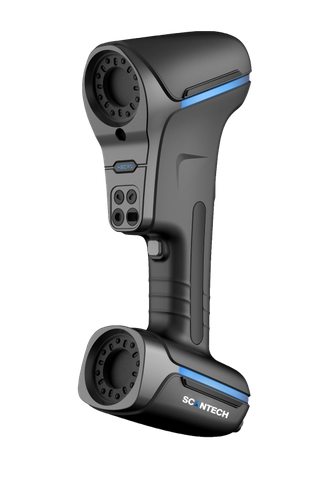 Scantech Handheld KSCAN20
Description
KSCAN20 3D scanner is a professional 3D scanner with the widest applications. It redefines what the portable 3D scanners are.
KSCAN20 3D scanner integrates built-in photogrammetry system and dual laser scan mode which are global initiative technologies.
Benefitting from red and blue laser scan mode, KSCAN20 delivers high efficiency by 650,000 measurements/s and ultra-high detail capturing with 10µm resolution and 0.020 mm accuracy. The built-in photogrammetry system greatly expands the scan area to 2500 mm × 3000 mm and improves volumetric accuracy to 0.035 mm/m.
The probing function of the KSCAN20 3D scanner and working with our 3D software ScanViewer conducts comprehensive and effective 3D digitization solutions for various industries.
*Comes with 1 year warranty.
POA
Downloads